Forged Gear Set 1-6
£5,000.00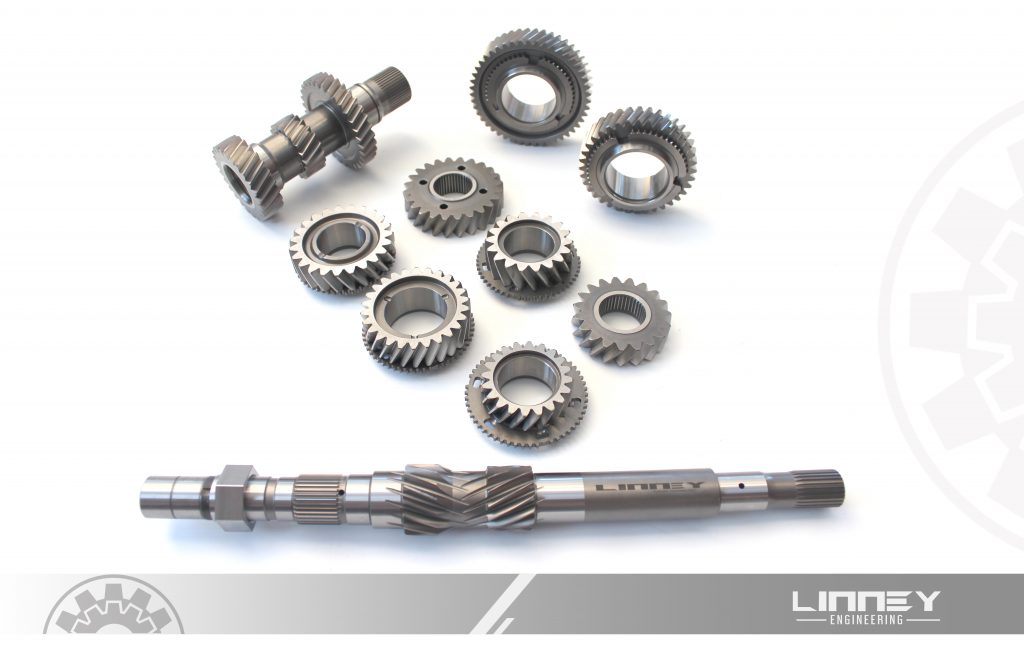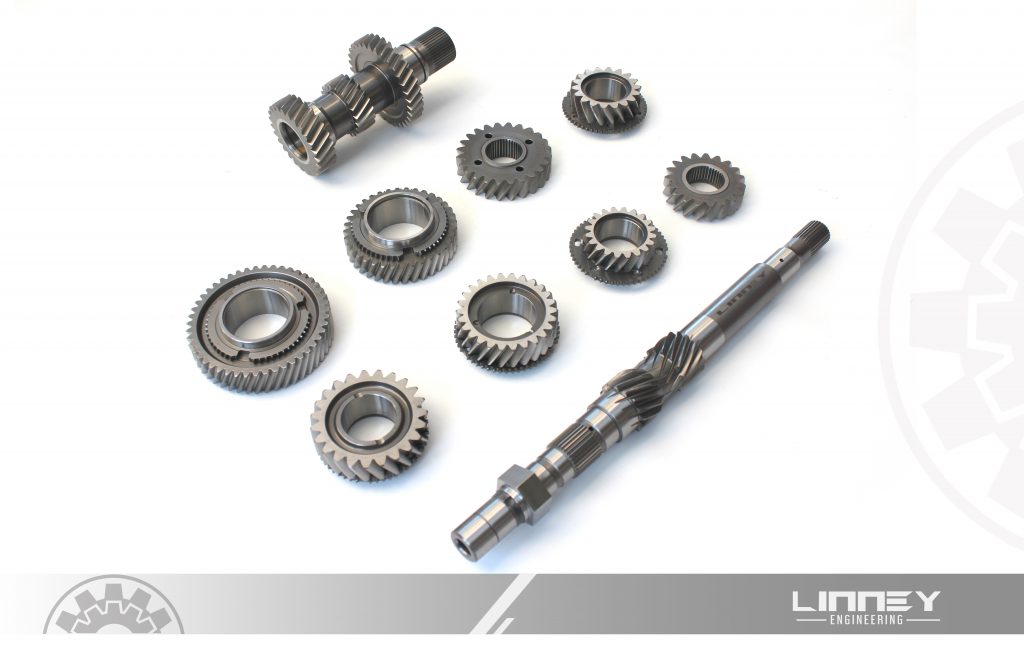 Includes:
Precision forged GR6 gears 1-6
Cluster
Main input shaft
Benefits:
Stronger gears
Quiet operating
wide gears for strength and durability
spline assembled design
Reduced friction
advanced grinding & heat treatment process technology
Design: AutoCAD and SolidWorks software to design tooth profiles.
Motorsport grade steel
Accurate grade of gear: Gear grinding to reach JIS-B1702 1(JIS-B1702-02 N5)
Optional extra-
Oerlikon Balzers DLC Coating
Shot Peen
Super Finish micro polish
Notes
Linney Heavy Duty transmission oil to be used with Linney Gears
Due to custom spec Gear profile a custom EcuTek TCM Flash is required (adjustment is not available on Cobb at time of writing). TQ on shifts must be set accurately
Gears are for Motorsport off road use only
Professional install is essential .. incorrect set up, running low on oil will cause terminal damage
There is no warranty stated or implied due to the stresses placed on your vehicle by performance parts and our inability to monitor their use, tuning, or modification.