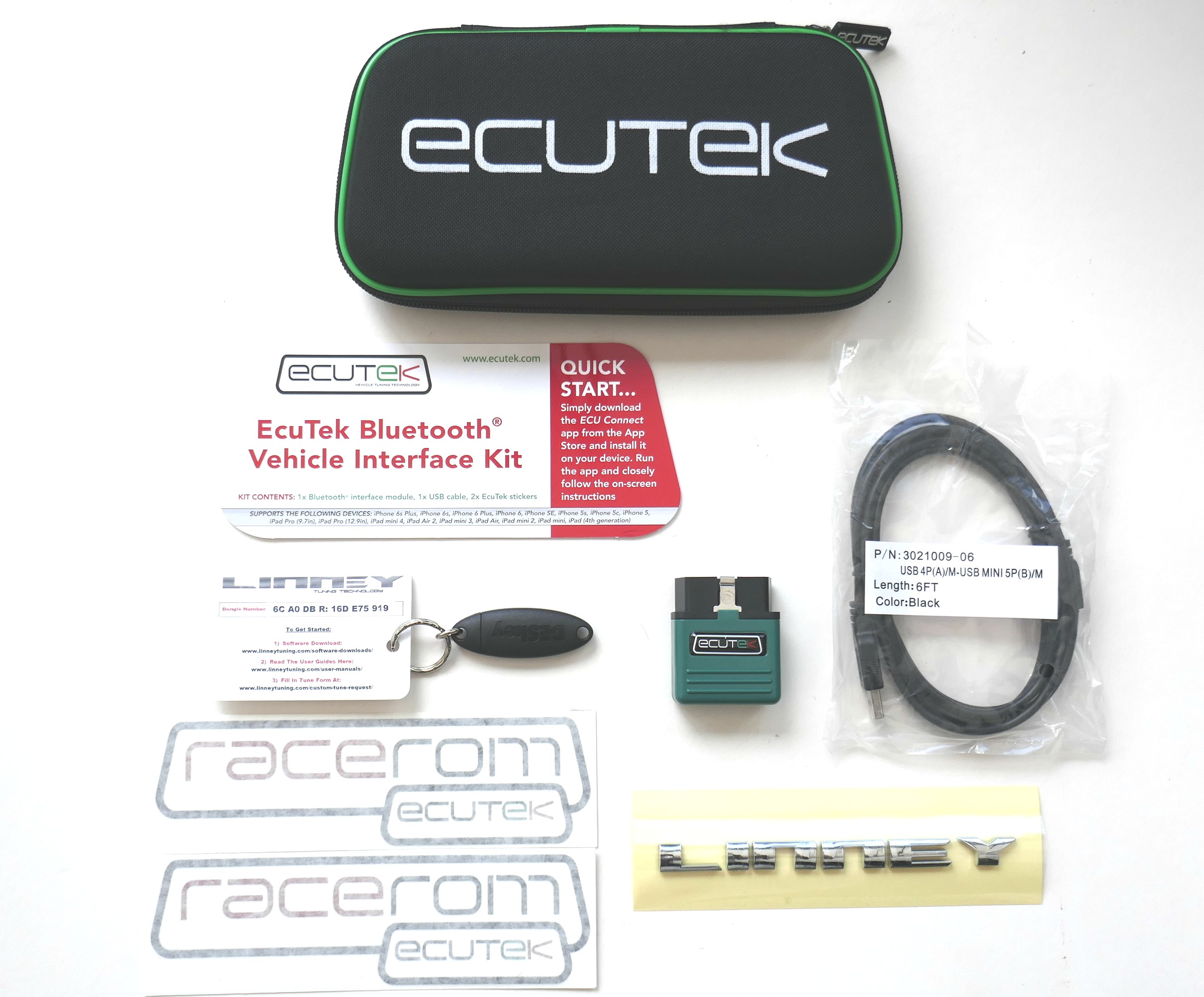 EcuTek Bluetooth Vehicle Interface kit + Dongle Key
£300.00
ECU Connect & Bluetooth Vehicle Interface
High-speed Bluetooth connectivity for your mobile device
After years of development by EcuteK Technologies and much more anticipation…. we can finally release the details of the EcuteK Bluetooth Vehicle Interface kit.
EVI-BT puts the tuning platform at the cutting edge of technology, control, usability and portability thanks to the power of smart phones and tablets/ipads.
The Product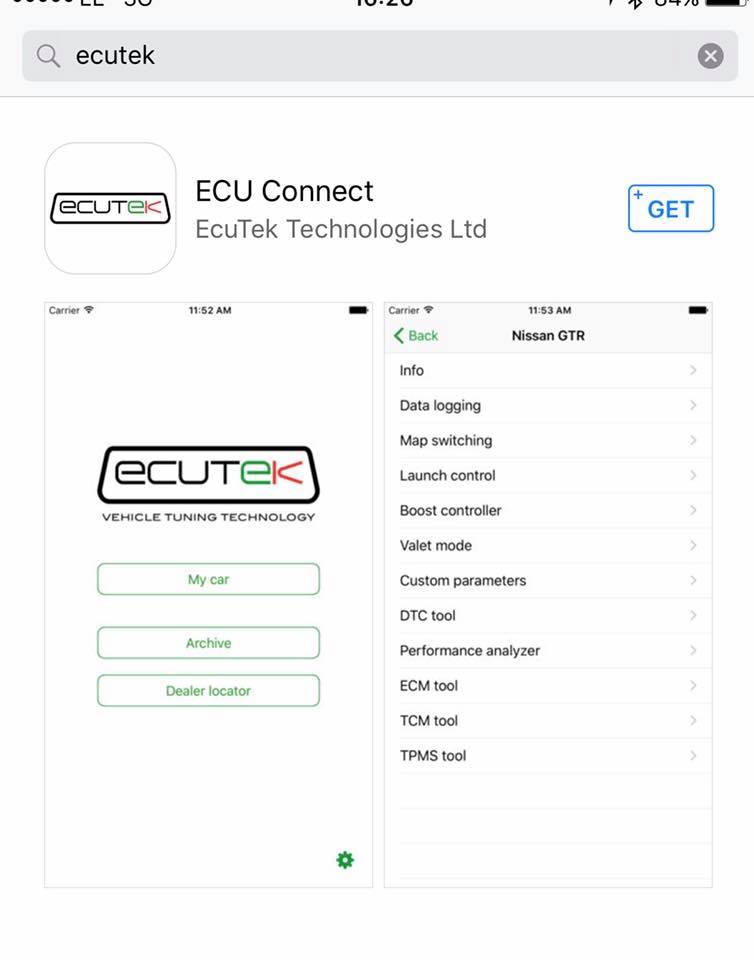 ECU Connect is a free app for the iPhone/iPad that integrates with EcuTek new Bluetooth vehicle interface to offer you advanced features and functionality.
This exciting new development will enable tuners and customers to interact with the ECU using their mobile device. ECU Connect will integrate with new RaceROM features to provide innovative features combined with power and control.
Newly updated RaceROM will integrate with ECU Connect to give the driver unparalleled control over exciting new features.
Read on to see all the great features in this new release.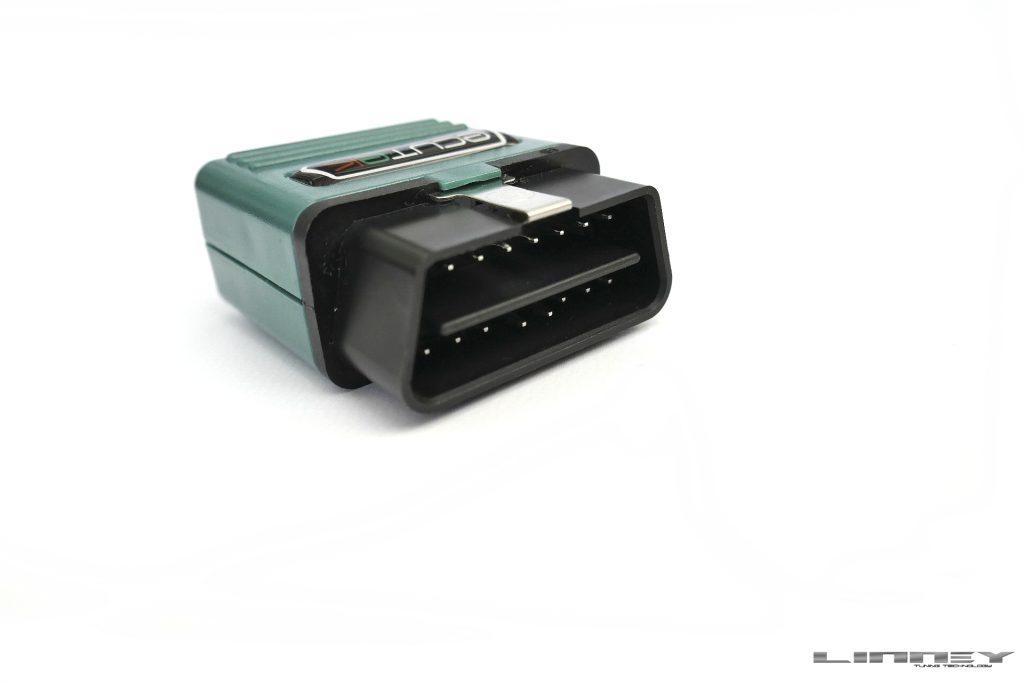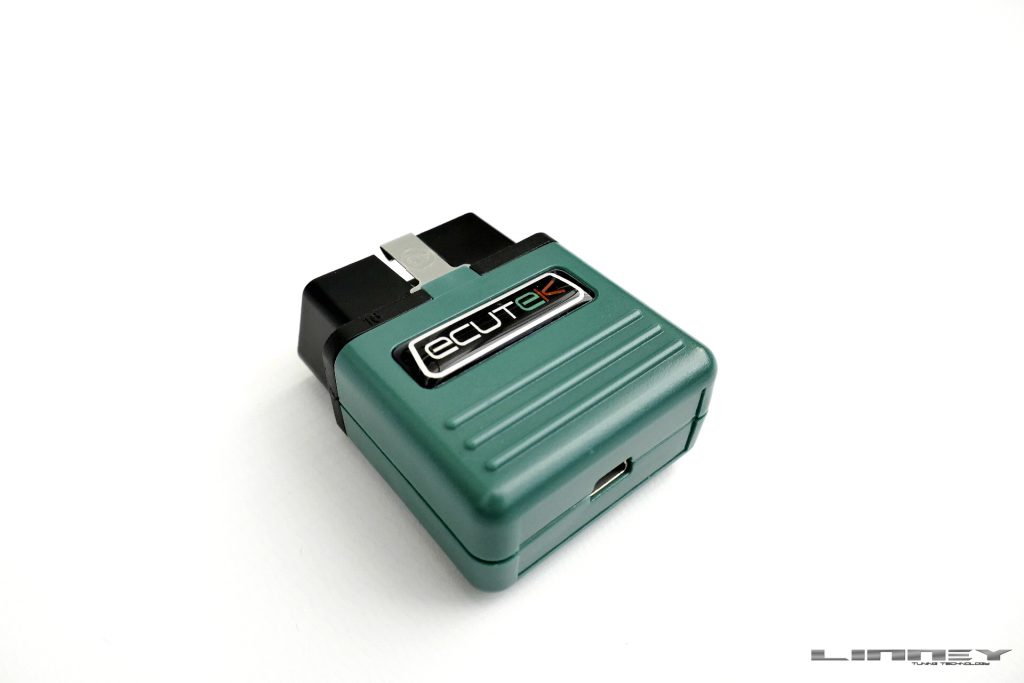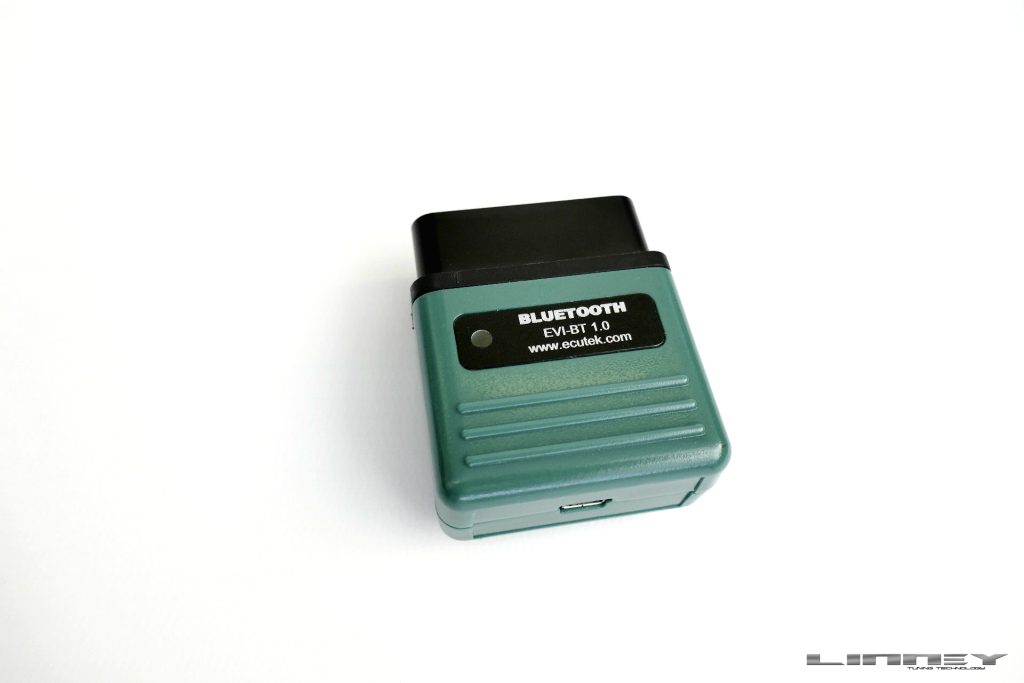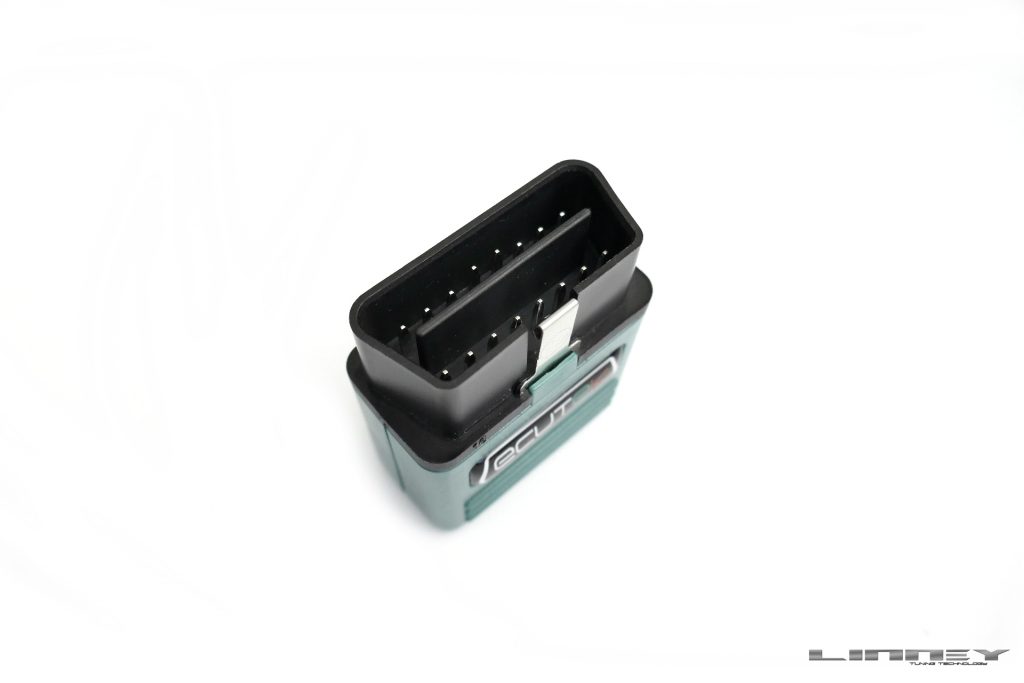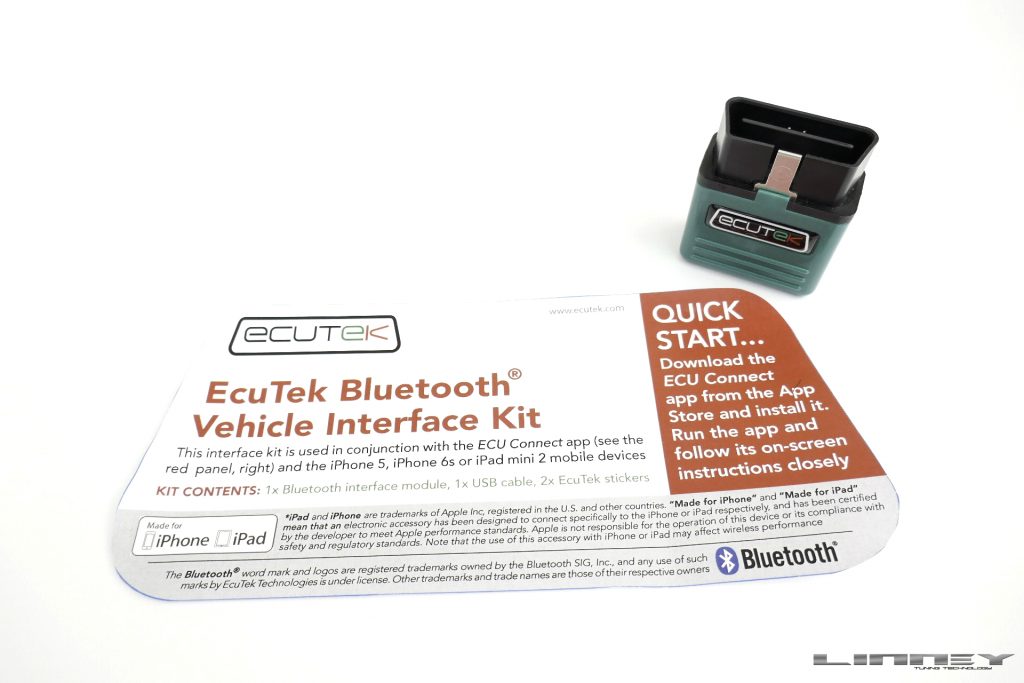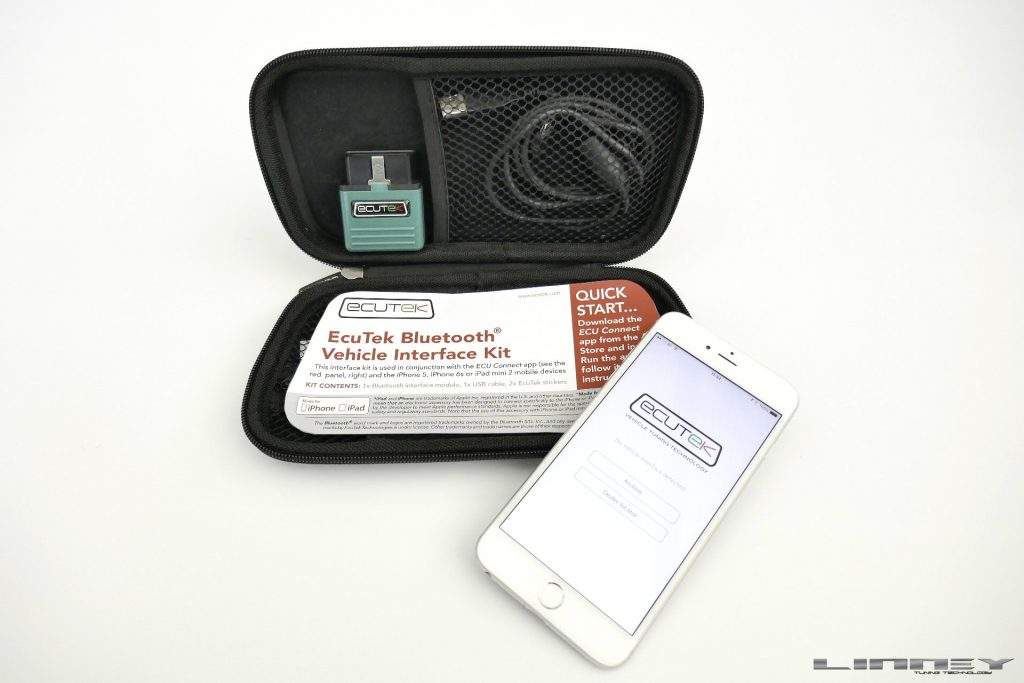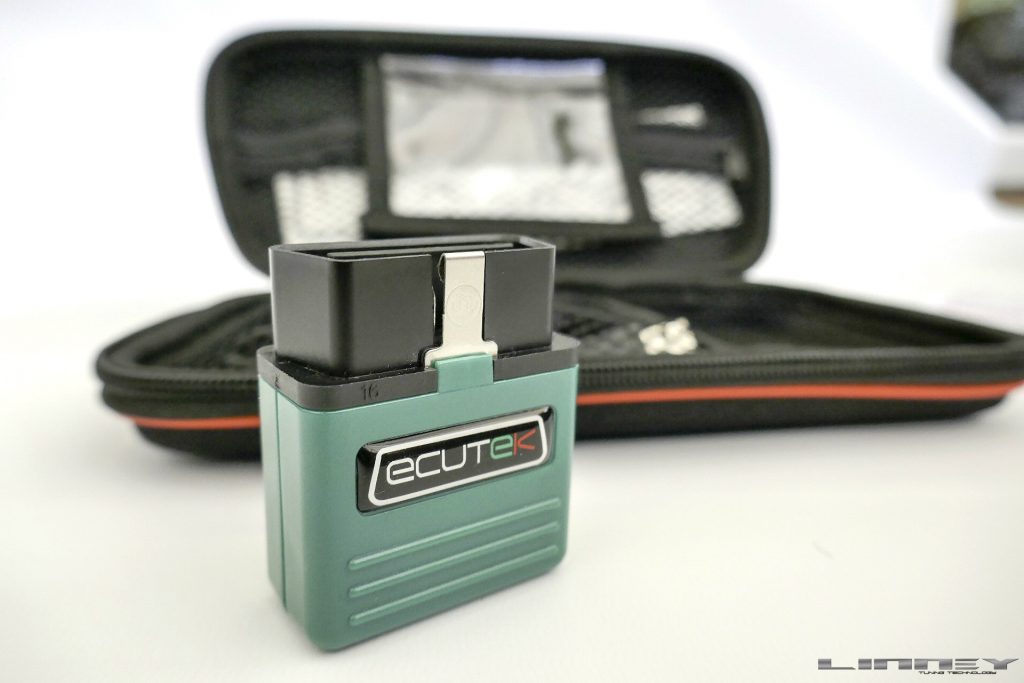 EcuTeK Bluetooth vehicle Interface kit is used in conjunction with the ECU Connect app, downloadable from the app store for Iphone and Ipad mobile devices (android is coming soon)
ECU Connect App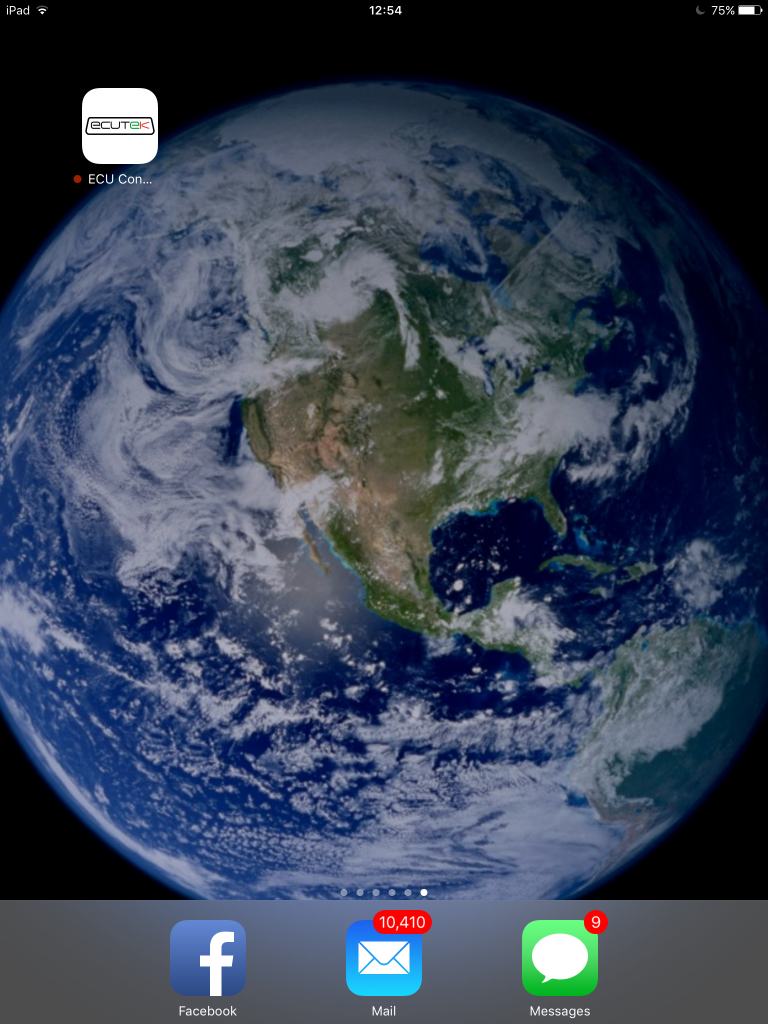 ECU Connect is the free companion app to the new pocket-size Bluetooth Vehicle Interface launched by specialist tuning firm EcuTek Technologies.
The device connects to the OBD vehicle diagnostic socket of all vehicles supported by the company's ProECU tuning product to allow communication between the engine management ECU and your iPhone or iPad.
ECU Connect Home screen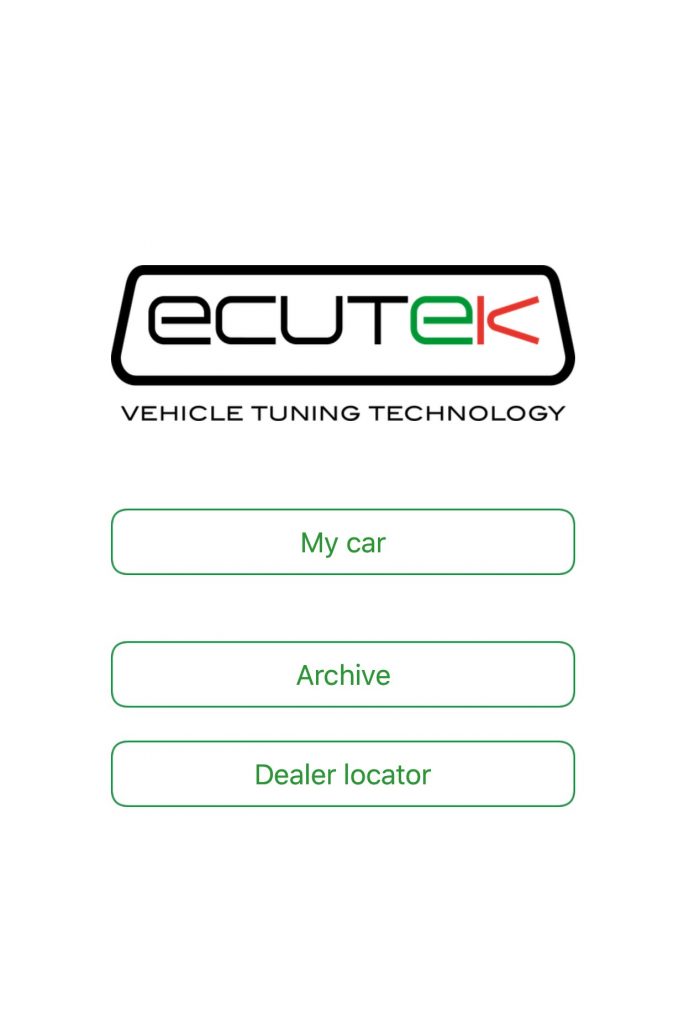 My Car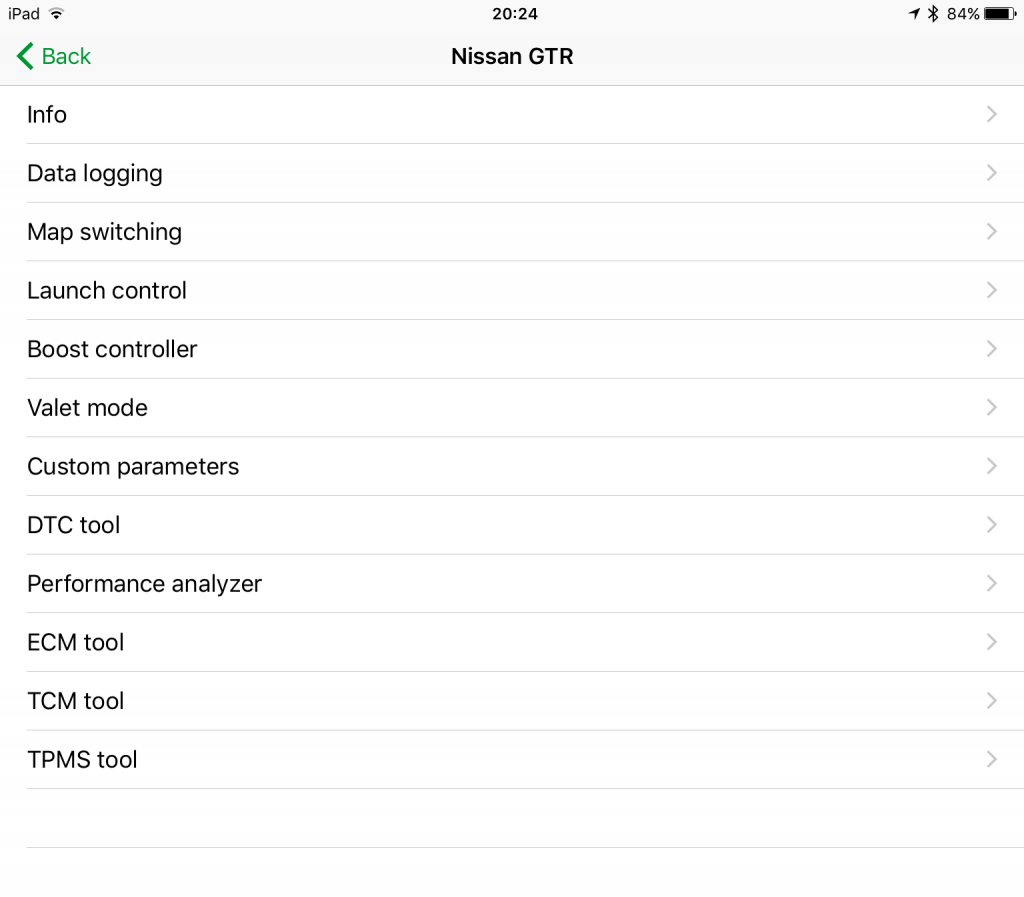 Info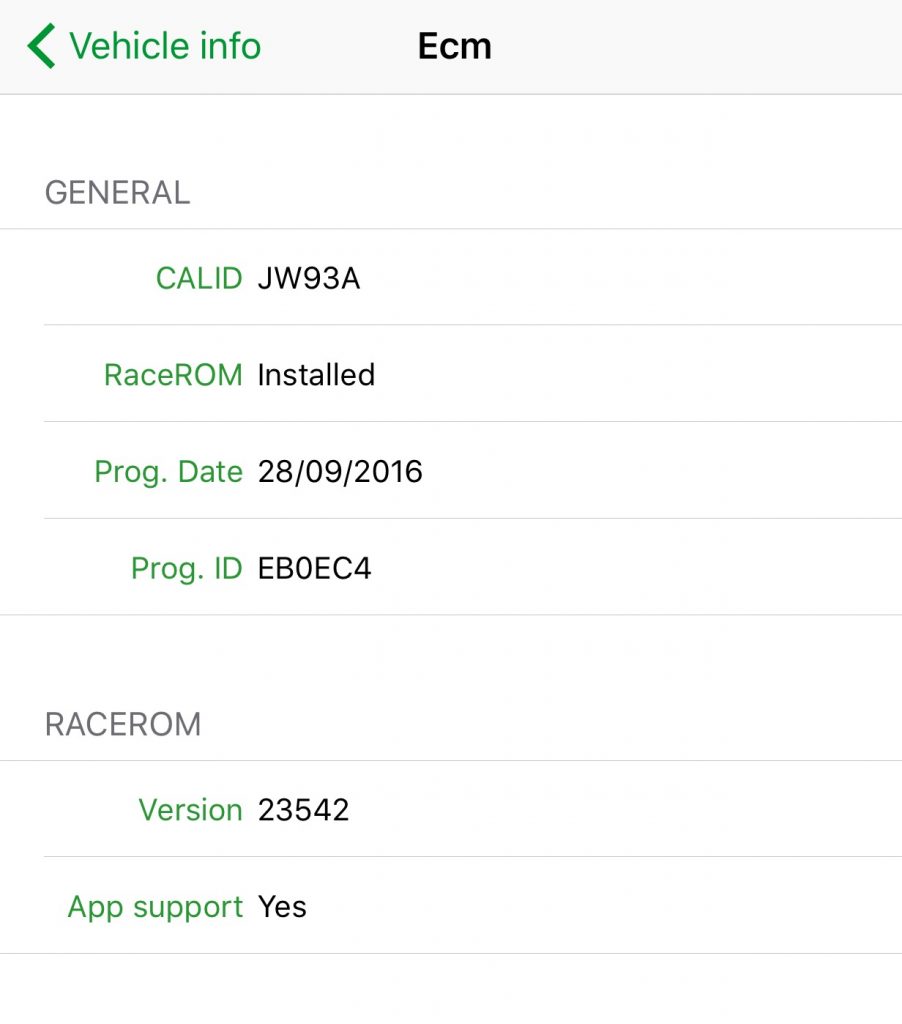 Data logging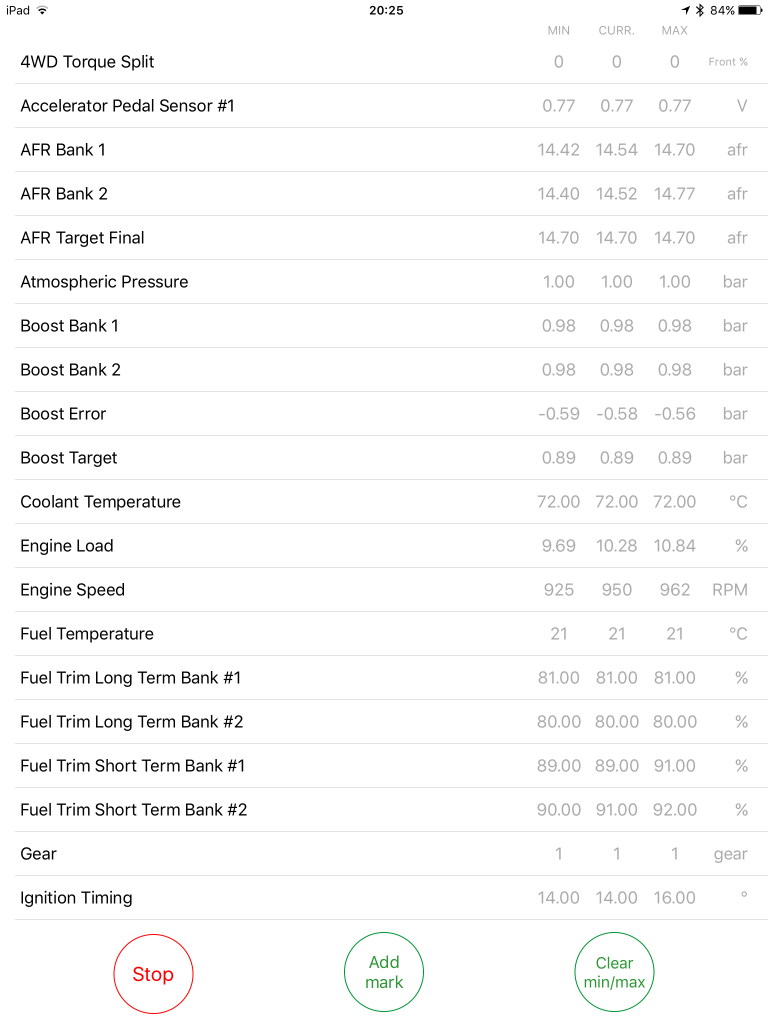 With it and ECU Connect you can retrieve information from the ECU, read and clear diagnostic trouble codes (DTCs) and observe, analyse and log all engine-running parameters in real time, so it's an immensely powerful troubleshooting tool.
Email datalog to us
The app also records a log of data streamed from the engine so that you can email it to us, for instance, for our scrutiny should you have an engine-running problem.
Map switching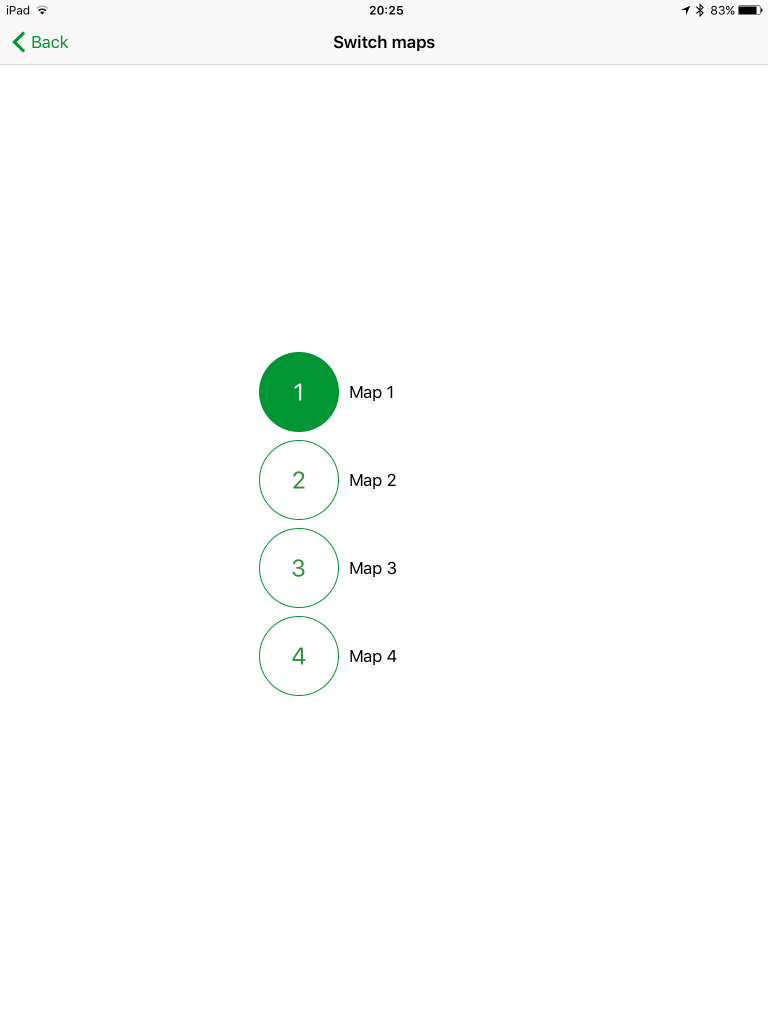 Adjust launch control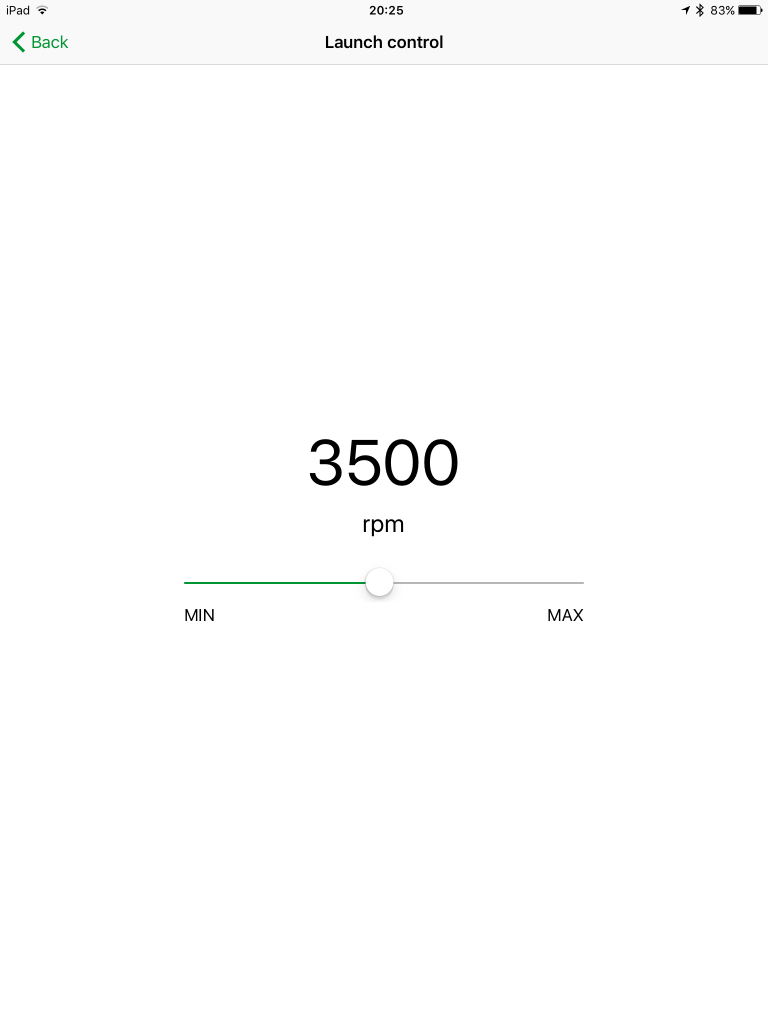 Adjust Boost Control on each Map switch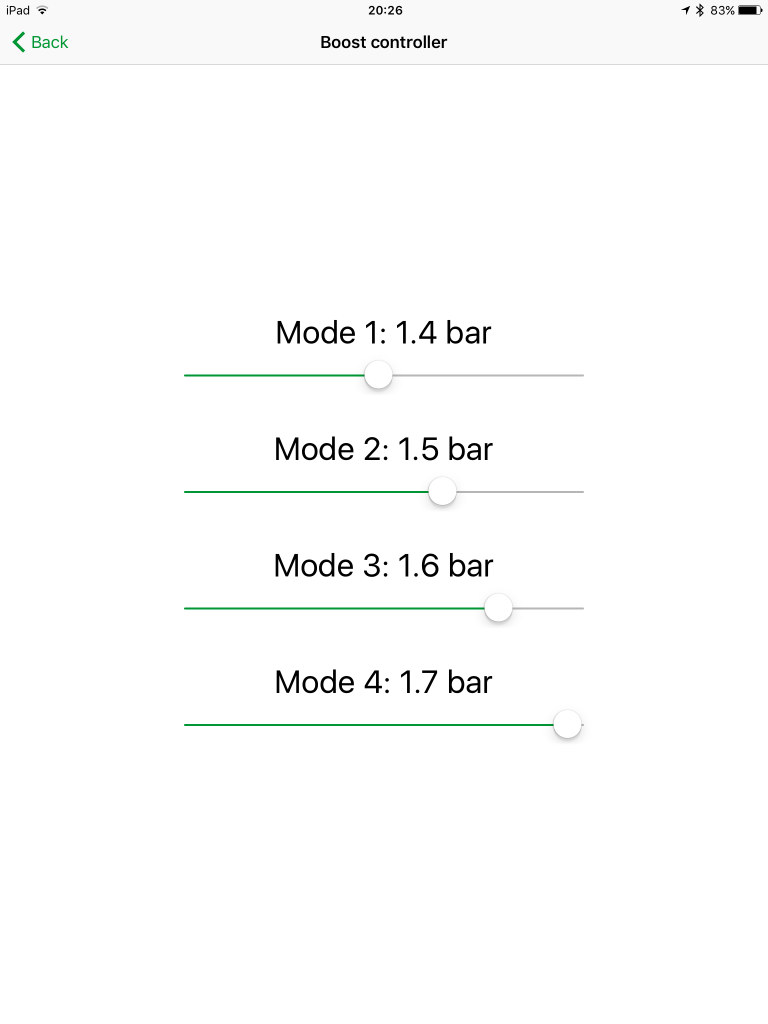 Enable Valet mode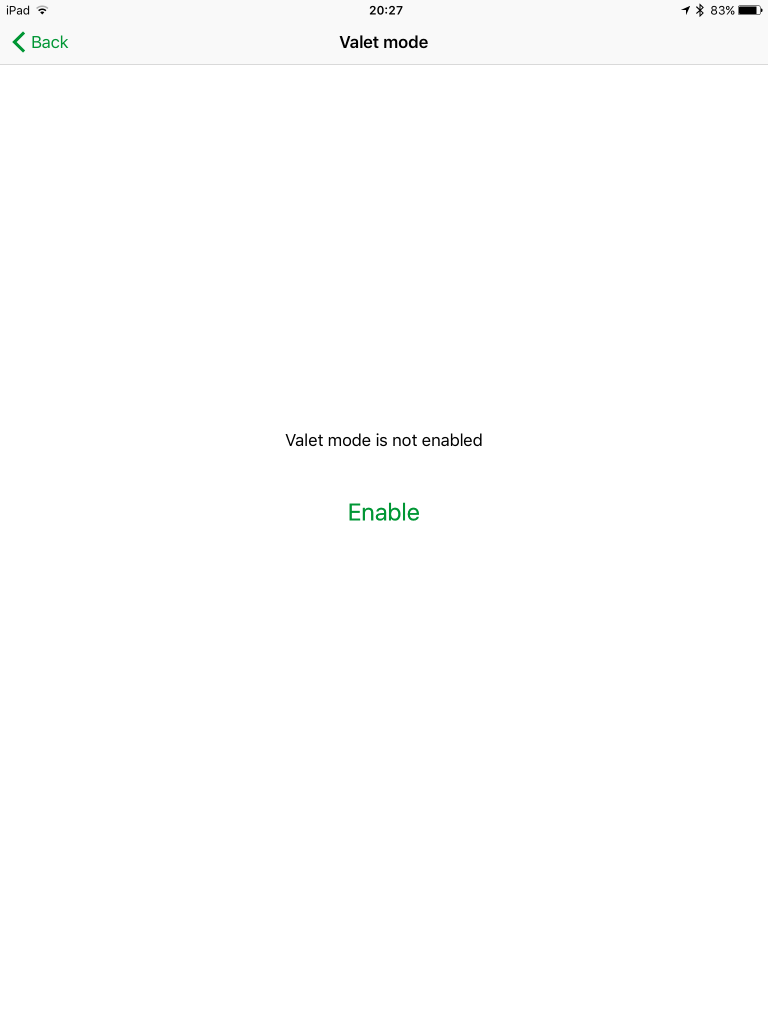 Custom Inputs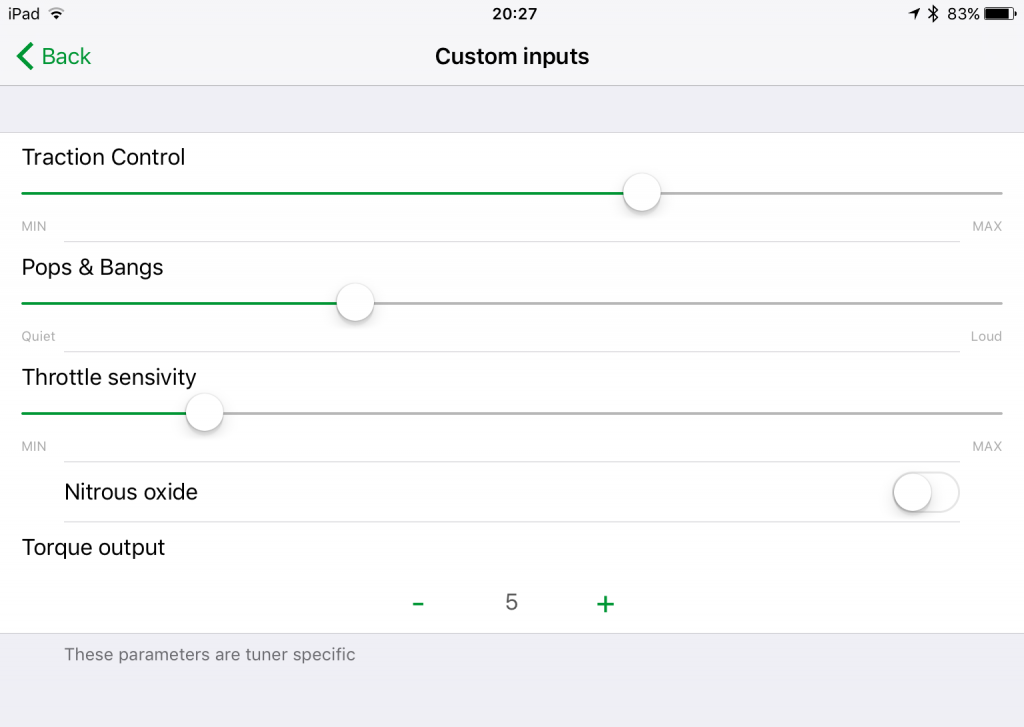 RaceROM
Each vehicle model has its own specific combination of engine-management possibilities and features, and one tuned with a ProECU Suite that includes RaceROM brings a host of additional functions for which ECU Connect can be particularly useful.
RaceROM adds ECU maps whose input, output and purpose can be determined by the tuner or vehicle owner to achieve such extra functions such as switching between different engine tunes, running on Flex-Fuel, controlling turbocharger boost, adjusting launch- and traction-control characteristics… and much more.
Switching between maps and making adjustments 'on the fly' will be easier and more practical when done cable-free on your handheld Apple device.
DTC Tool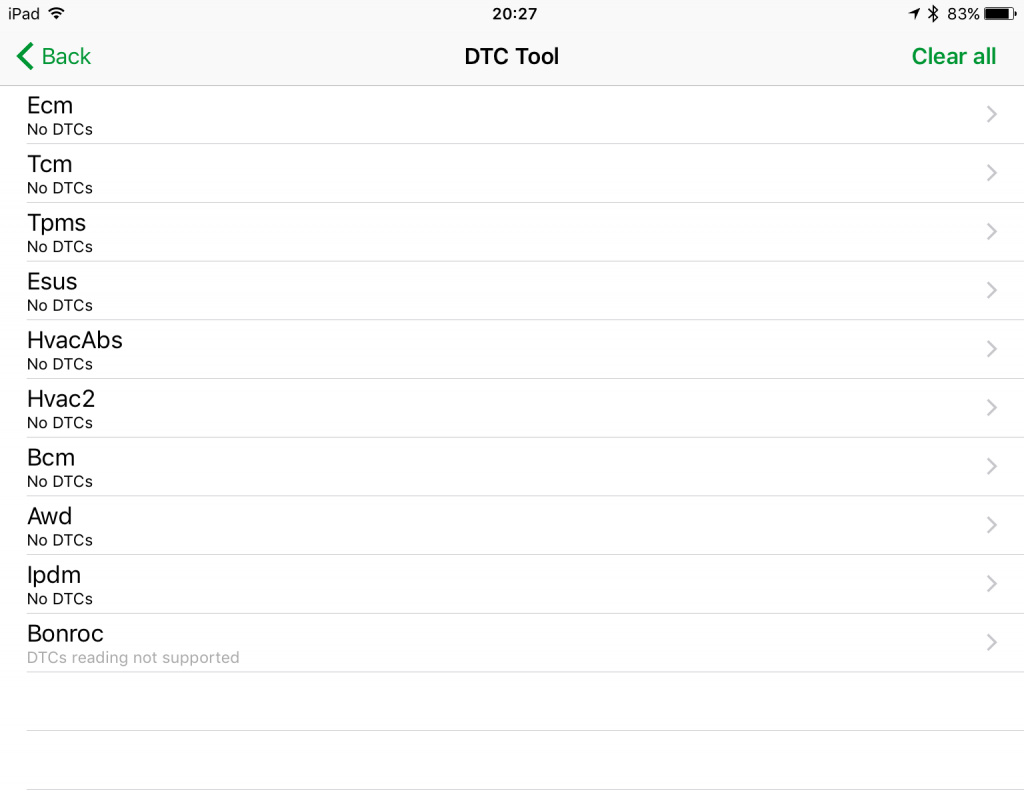 Performance Analyzer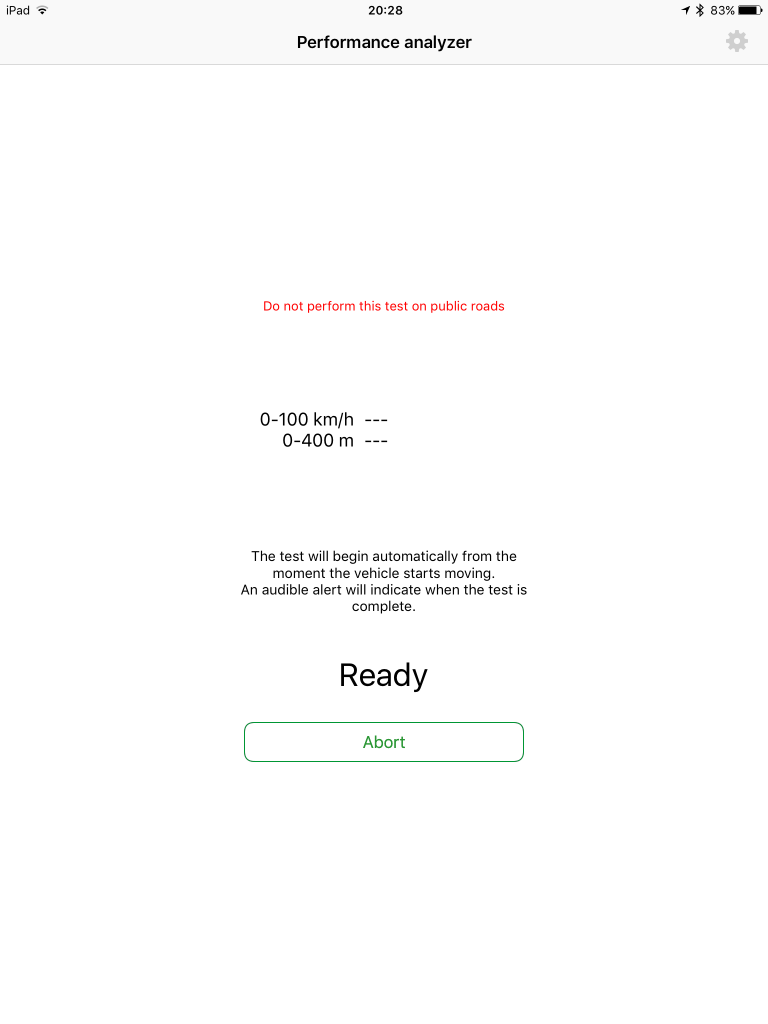 Data can be shared on email or social media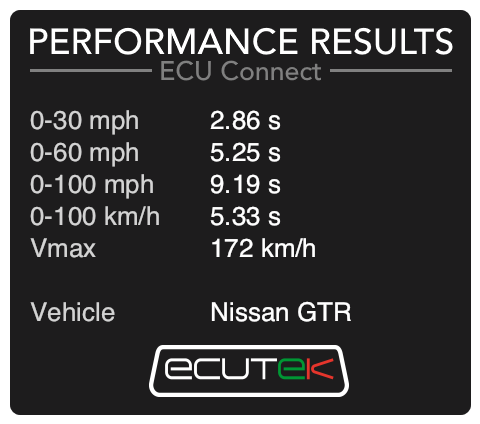 ECM & TCM Tools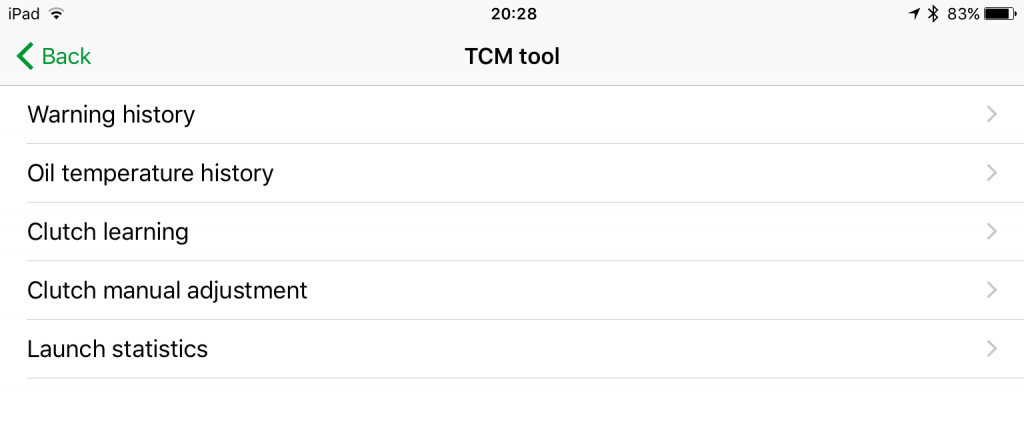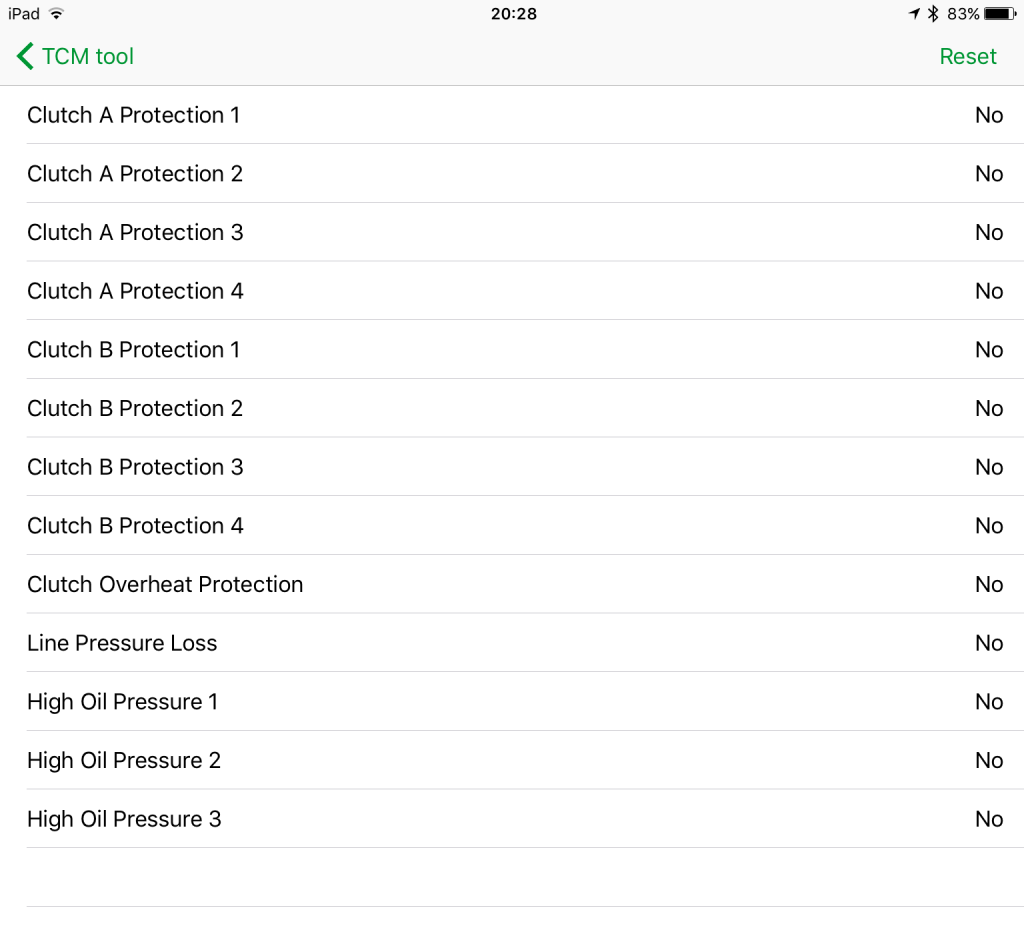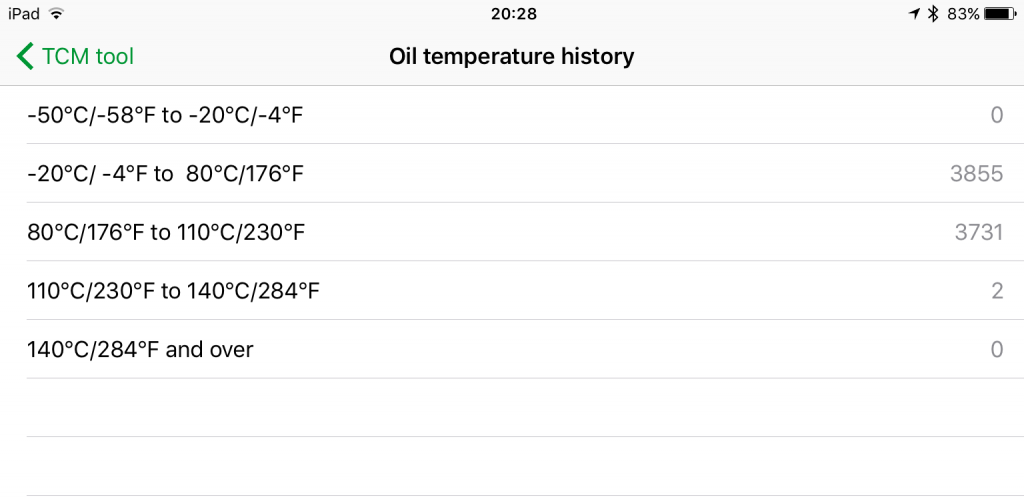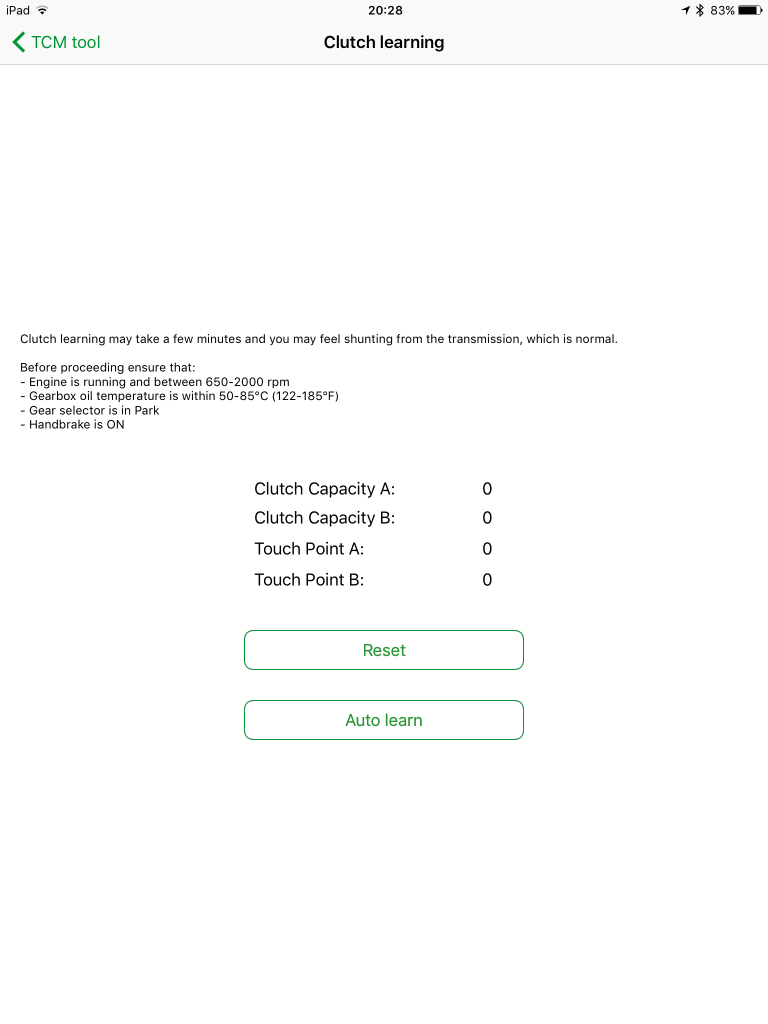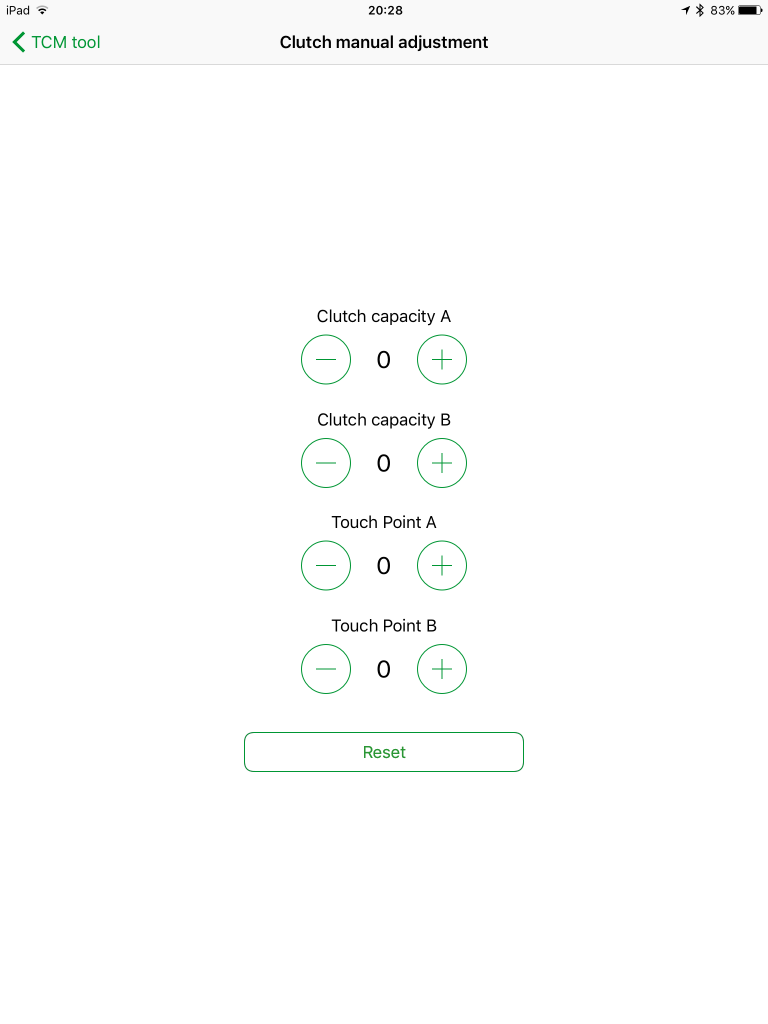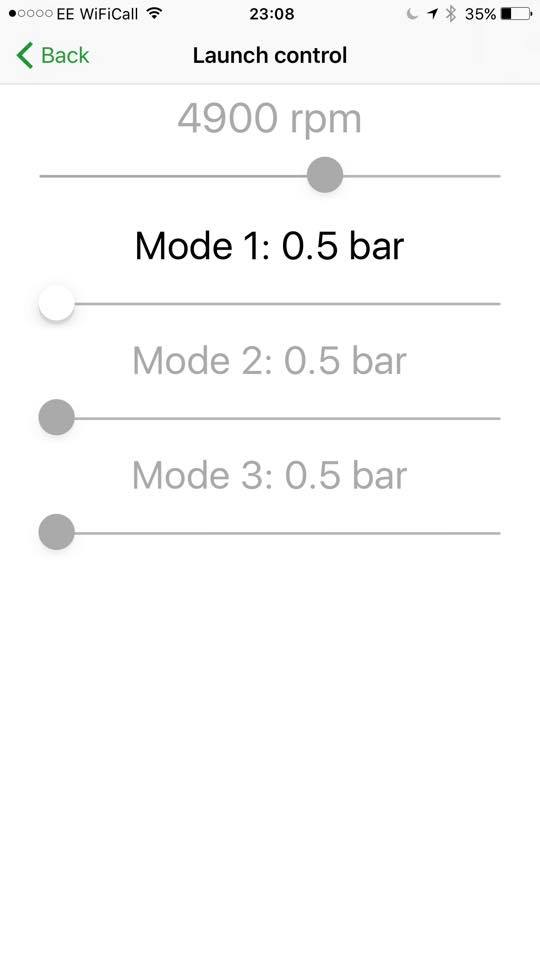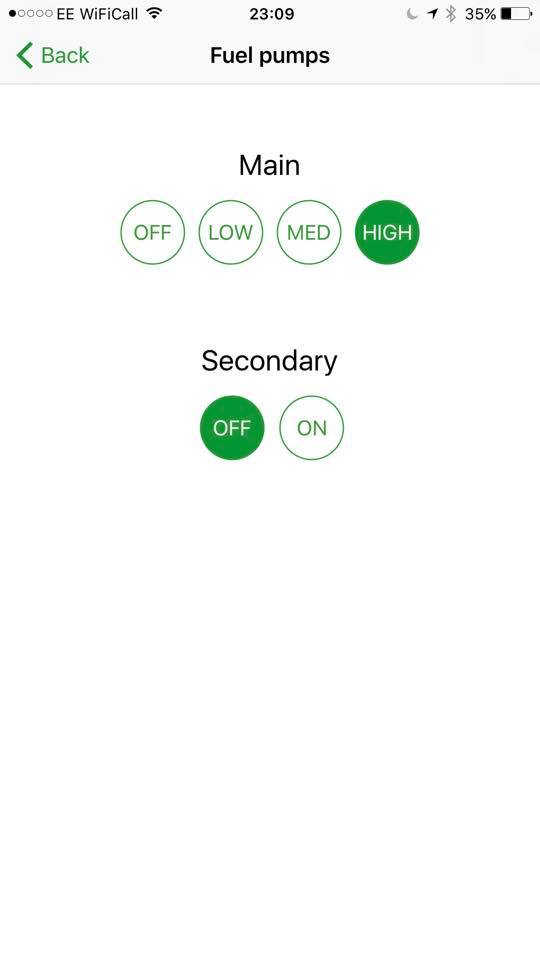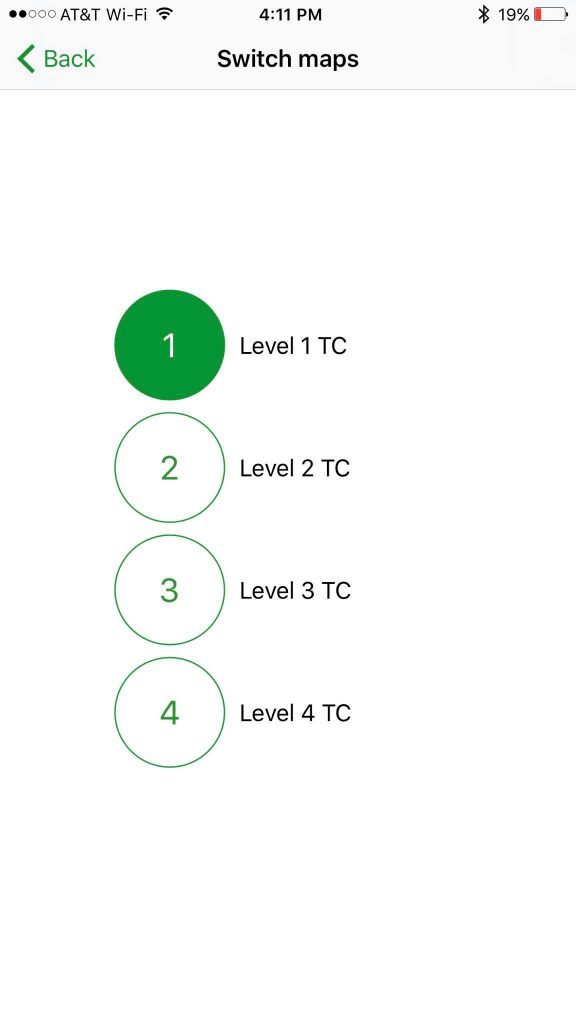 ECU Connect can also be used to control a car's 'factory tools' if it has these. One example is the Nissan GT-R whose factory tools allow transmission control system adjustments, tyre pressure monitoring system calibration (which requires a TPMS reset tool) , clutch touch-points and pressure adjustments and idle learning, among other things.
Don't confuse EcuTek ECU Connect with other Bluetooth diagnostic devices and apps already on the market as these are mainly intended for reading DTCs, and the few that can also provide data-logging do not have the capabilities or speed of Ecutek's Bluetooth Vehicle Interface, which is the company's own in-house development from the ground up.
ECU Connect can only be used in conjunction with the EcuTek Bluetooth interface, which is key to its high-speed operation; it will not work with any other.
EcuTek ProECU – and therefore ECU Connect – supports a number of different vehicles from Infiniti, Mazda, Mitsubishi, Nissan, Scion, Subaru and Toyota, and most recently has also added support for Honda's 2.0-litre VTEC-engined Civic, while ongoing development will be adding more makes and models in due course.
EcuTek Technologies Ltd new release software Phase 5.2
RaceROM Custom Parameters-
a total of 5 custom parameters are available. example-
1. adjustable boost 1st gear
2. adjustable boost 2nd gear
3. Traction control low-high
4. Throttle sensitivity low-high input
5. pops & bangs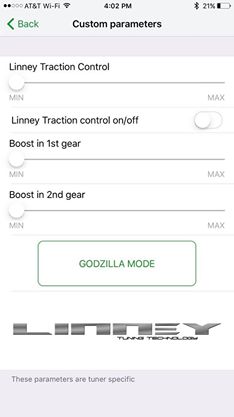 in combo with the adjustable hard coded BOTL, will make trips to the drag strip, for different tires/conditions easy for user to set up
or open to ideas/your requests
Updates in PHASE 5.2 inc-
OEM tables defined
Dwell Time – optimize dwell timing set up for improved start, spark. we have seen some mild gains.
Fuel Pump Control- adjustable time on Primary Fuel Pump for improved starting
Stationary Rev Limiter – increase from the oem 4,000rpm…great for those with good exhausts
Idle tables- a ton of new idle tables to allow tuners to tune big injectors/throttles etc closer to oem
Knock Analysis switches- the ability to set up knock control from 6-15 KHz bands. big help for build engines
New RaceROM features inc-
Improved boost control wastegate duty PI boost error activation, wg PI Throttle activation and wg PI.
Map Switching using the new ECU Connect app- with map names/notes visable on the APP for easy use
Adjustable Launch Control RPM – Set the LC rpm via the app, quick and easy no need to engage LC mode to set the rpm like previous.
Adjustable Boost off the line- Using the new ECU Connect app you can now adjust the botl Target Boost settings live
Valet Mode Update – Turn valet mode ON/OFF with easy, simple switch of a switch on the ecu connect app.
Speed Density atmosphere pressure Comp – SD atmosphere pressure bar X Manifold absolute pressure, for fuel set up based on elevation level, so your GT-R will run smoother going from sea/high elevation