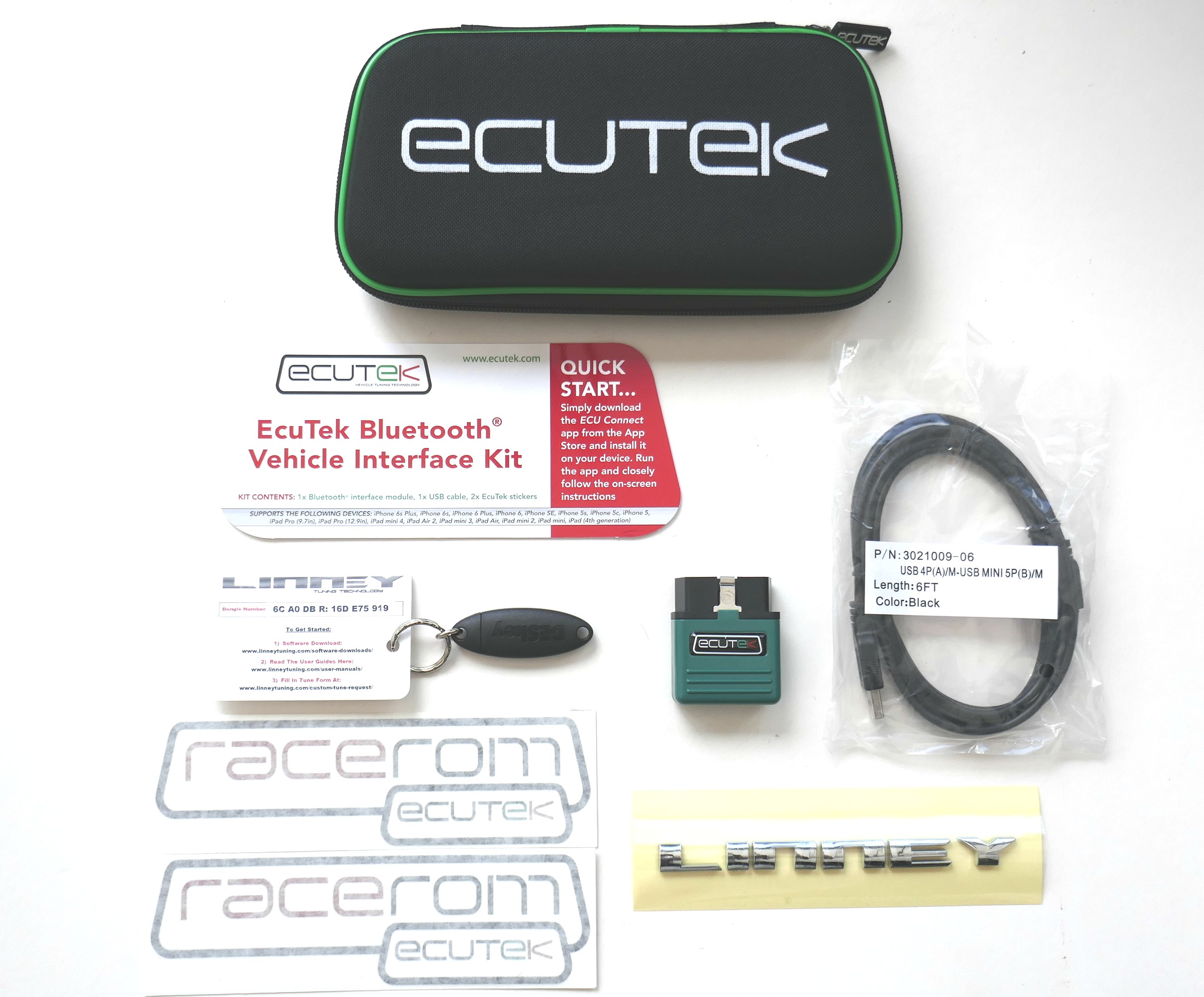 EcuTek Bluetooth Vehicle Interface kit + Dongle Key
£300.00
ECU Connect & Bluetooth Vehicle Interface
High-speed Bluetooth connectivity for your mobile device
After years of development by EcuteK Technologies and much more anticipation…. we can finally release the details of the EcuteK Bluetooth Vehicle Interface kit.
EVI-BT puts the tuning platform at the cutting edge of technology, control, usability and portability thanks to the power of smart phones and tablets/ipads.
ECU Connect is a free app for the iPhone/iPad that integrates with EcuTek new Bluetooth vehicle interface to offer you advanced features and functionality.
This exciting new development will enable tuners and customers to interact with the ECU using their mobile device. ECU Connect will integrate with new RaceROM features to provide innovative features combined with power and control.
Newly updated RaceROM will integrate with ECU Connect to give the driver unparalleled control over exciting new features.
Read on to see all the great features in this new release.